Welcome to Primary
(3 years – Kindergarten)
Primary classrooms serve students ages 3-6 years old. Our mixed-age classrooms serve preschoolers through kindergarteners. Children work on lessons individually and in groups, with lessons moving from concrete to abstract. Students use hands-on materials in all areas of the classroom. Our environments are inviting, with child-sized furniture, orderly shelves, and materials that encourage independence. Learn more on this page, created especially for you!
Primary Curriculum
The Primary curriculum is diverse and robust, engaging our young students with lessons ranging from skip counting to botany.
Math. Using hands-on materials, students learn about numbers, symbols, quantity, place value, and operations. Children practice linear counting, skip counting, addition, subtraction, multiplication, and division while gaining a concrete understanding of operations and math facts.
Language. Our language curriculum includes building vocabulary, learning letter sounds, putting sounds together to make words, and constructing sentences. Students work with a wide range of hands-on materials, such as our sandpaper letters and movable alphabets.
Science and Geography. In our cultural area, students learn about the world around them, including classification and nomenclature. Students hone their observation skills through conducting simple experiments.
Sensorial. In our sensorial area, students use their senses to classify, sort, and differentiate. Sensorial lessons also introduce new vocabulary and reinforce math concepts, such as geometric shapes and solids.
Practical Life. Students engage in activities that develop independence, fine motor skills, coordination, concentration, and order.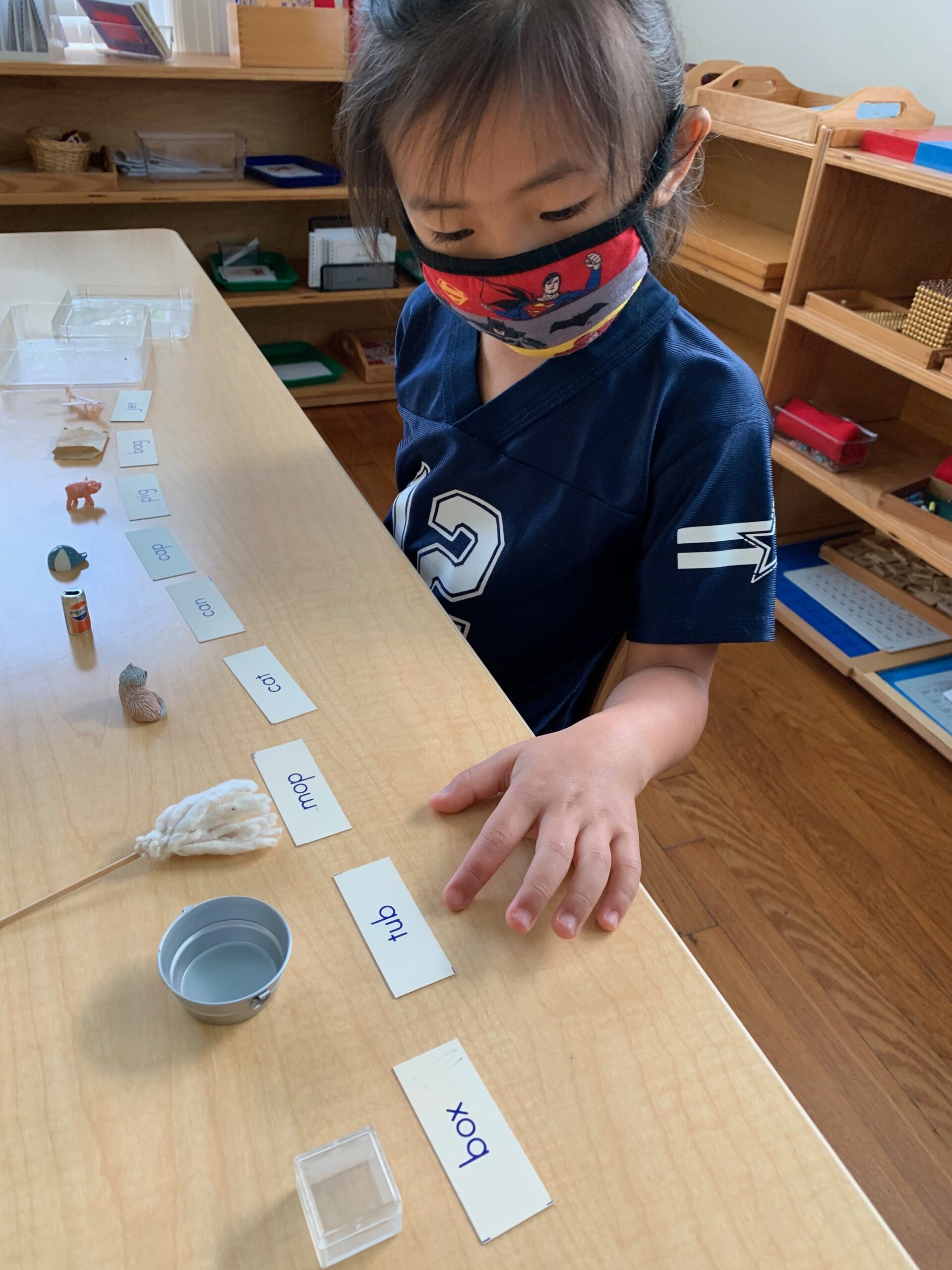 Kindergarten
Kindergarten students take on leadership roles and, through assisting younger students, reinforce their knowledge of the diverse curriculum. Kindergarteners spend afternoons in small group and individual lessons, honing their math, reading, and writing skills. They also enjoy traveling to and learning in the da Vinci Classroom and the art studio. Students enter Lower Elementary empowered to learn independently.