November 10, 2022
Dear St. Stephen's School Community, 
We are excited to share that Dr. Troy Roddy has accepted our invitation to serve as the next Head of School at St. Stephen's Episcopal School Houston. He will begin this role on July 1, 2023.
Following several months in partnership with Butler/White Strategies, a consulting firm specializing in head of school and senior administrator searches for independent schools, the Board of Trustees search committee recommended two candidates for on-campus interviews in mid-October. Many of you participated in the interviews and completed the online evaluation survey, and we want to thank you. Your input and reflections were important to the search committee as we considered the overall feedback provided by students, parents, faculty, staff, and Trustees. Through Butler/White, we also had the opportunity to review several references for each candidate.
Dr. Roddy, the current Head of School at Holy Trinity Episcopal School in Houston, has successfully led initiatives to renovate campus facilities, ensure the long-term growth of the school, increase fundraising, and grow enrollment. He has developed a cohesive, supportive community of educators, students, and families. In collaboration with all stakeholders, he implemented a STEM-based science curriculum throughout the school and developed the Discovery Farm at Holy Trinity as an outdoor learning project for grades 4 and 5 that contributes to area food banks.
His professional experiences and achievements, coupled with his commitment to the values and culture of St. Stephen's Episcopal School, resonate strongly with the Board of Trustees. We were particularly impressed with Dr. Roddy's strong track record on enrollment management, his middle school leadership experience, and his recent involvement in campus renovations and capital improvement projects.  We are confident that Dr. Roddy possesses the leadership skills to help guide our community as we continue to emerge from the pandemic and prepare for the next stage in our bright future.  
A parent, husband, teacher, administrator, and coach, Dr. Roddy has dedicated his career of over 30 years to schools like St. Stephen's. In addition to his current role at Holy Trinity, Dr. Roddy's past leadership roles include Head of Middle School, Assistant Principal, and Upper School Dean of Students. Dr. Roddy also has extensive classroom experience as a teacher of physical education, and middle and high school social studies. 
Dr. Roddy holds a Bachelor of Arts degree with a major in Business Administration, two Master of Education degrees, and a Doctorate in Educational Leadership. When he is not serving his school community, Dr. Roddy enjoys watching his son's baseball games, hosting a weekly podcast with his daughter (Disney Assembled), walking, strength training, meditation, and Premier League football.
We are currently exploring opportunities in January 2023 for our students, faculty, staff, and parents to connect with Dr. Roddy on the campus of St. Stephens. Stay tuned to The Hallway for additional information on the announcements of these events.  
Please join us in welcoming Dr. Roddy to St. Stephen's Episcopal School. 
Sincerely,
/s/ Tyler Swanson, Vice-Chair, Board of Trustees
/s/ Tamala Singleton, J.D., Co-Chair Head of School Search Committee
/s/ Daniel M. Maxwell, Ed.D., Co-Chair Head of School Search Committee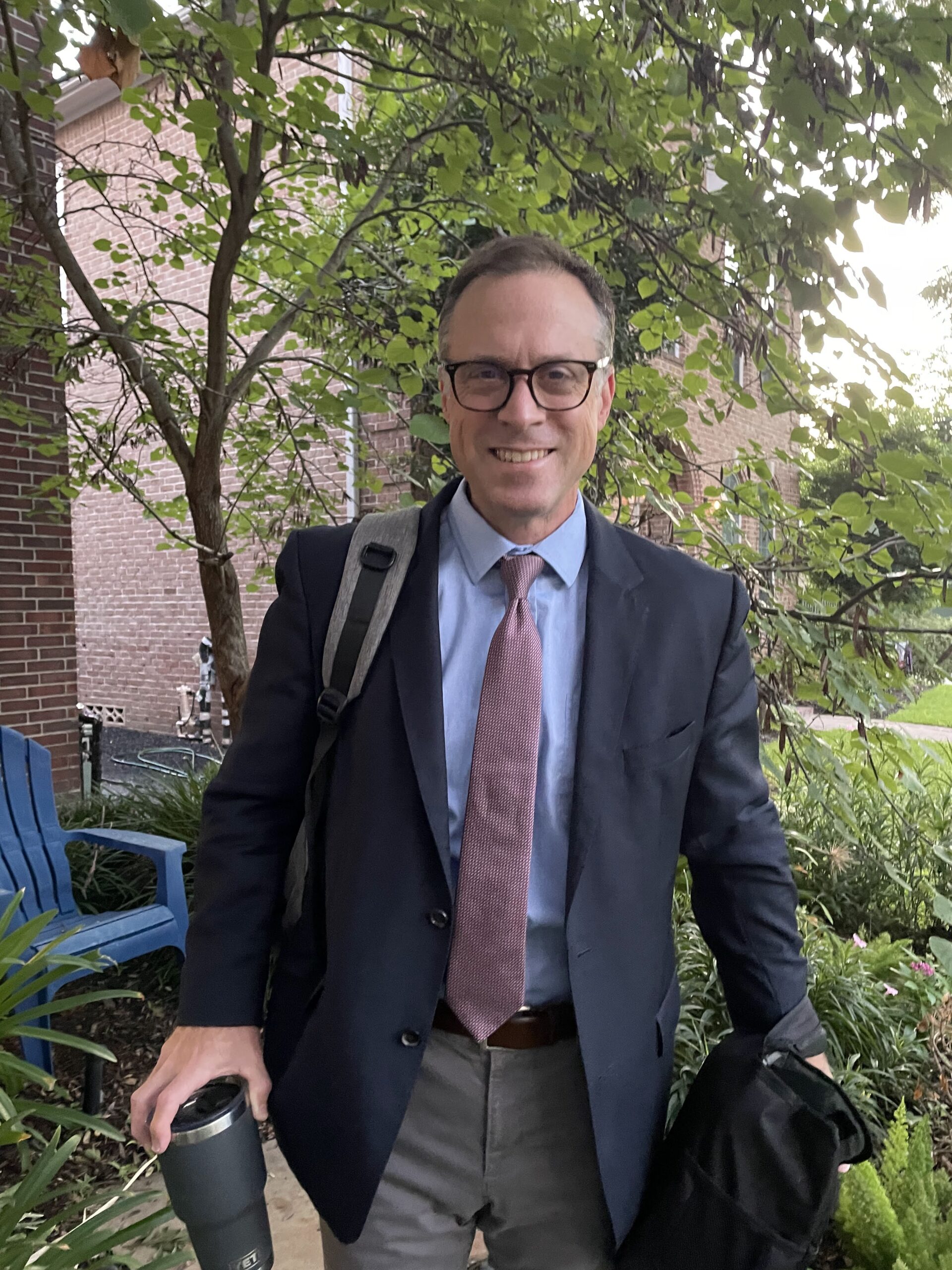 November 10, 2022
Dear St. Stephen's Episcopal School Community,
It is an honor and a pleasure to be joining your community as your new Head of School. While I met many people during the search process, I am eager to meet everyone and begin learning as much as I can about the people, traditions, and programs that make St. Stephen's a special place for children to learn. I also want to thank the search committee for crafting a thoughtful and engaging process. Specifically, I am grateful for the search committee's willingness to answer my questions, share their SSESH stories, and articulate their hopes and dreams for the future of St. Stephen's. Your wisdom and grace are inspiring and a wonderful example of the St. Stephen's community.
I believe that excellent schools exist to help the world grow smarter and kinder. During my visit to campus, I witnessed numerous interactions that clearly demonstrated how the Montessori method supports that belief. From Orientation to Middle School, the students were engaged in a variety of learning opportunities purposefully designed to stimulate the mind, body, and spirit. There is a clear sense of inquiry, respect, and optimism that permeates throughout the school. For an educator who is driven by relationships and focused on children, St. Stephen's is an ideal place to be.
Finally, I am grateful to the Board of Trustees for giving me the opportunity to lead St. Stephen's. Over the next few years, there is good work to be done to bring the vision for the future of St. Stephen's Episcopal School to reality. This is both exciting and challenging work. Working together, I am confident that we will achieve great things.
In the coming months, I will be working with the Board of Trustees on my transition to St. Stephen's. This includes opportunities to be on campus for some events and meet members of the community. I look forward to meeting you all.
It's a great time to be a Bulldog!
With gratitude,
Troy P. Roddy, Ph.D.